CK2 is a historical grand strategy game set roughly from the mid 700's to the mid 1400's (if you have all of the add-ons that is). It has hundreds of options for how you want to play and what your desired goals will be throughout the game.
This thread will be for discussing the game and talking about previous experiences in it.
Just a few screenshots from my Norse Pagan Scandinavian Empire game
This is the one with the TES mod no?
Yep, Elder Kings. I'm waiting until the mod gets updated for the Monks and Mystics expansion though, there should be lots of new artifacts and better societies such as the Morag Tong.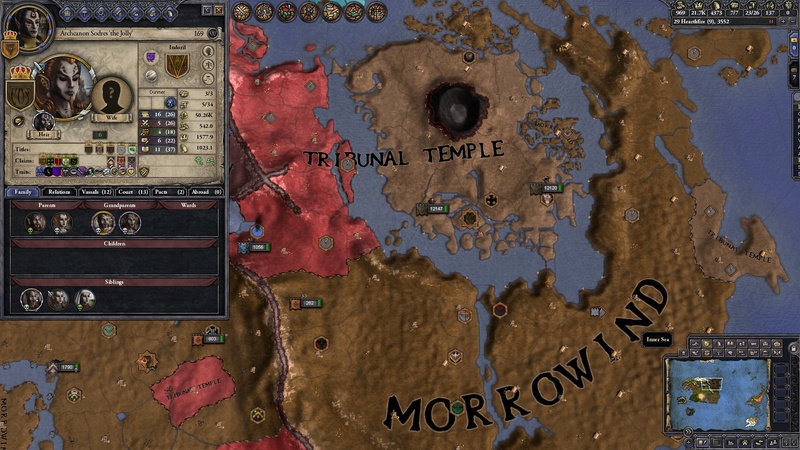 Here's a screenshot of my Dunmeri Cheydinhal playthrough, the ALMSIVI faith is extremely OP against outsiders as Almalexia literally summons thousands of troops.
That's a 40 shmuck one right?
Locklaklazarii wrote:That's a 40 shmuck one right?
On sale, yes.
Locklaklazarii wrote:It's on sale?
It was on sale a few days ago, but it isn't anymore. I got it during a Spring Sale on Paradox's website which is probably going to be the first sale for it as long as it hasn't already passed. Otherwise, wait until Summer.
lel, hrco posted this on Discord and I thought it was funny



Similar topics
---
Permissions in this forum:
You
cannot
reply to topics in this forum